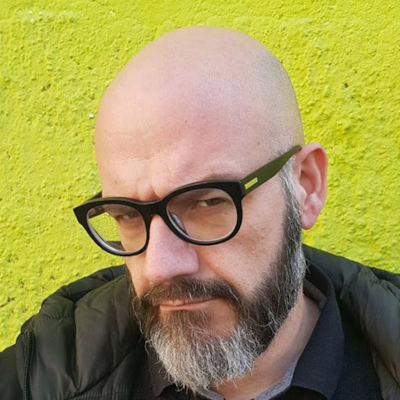 Diego Cajelli (Milan – 1971) is a writer, scriptwriter, radio and television author, blogger and professor of Crossmediality and Storytelling at the Università Cattolica di Milano. As a comic book author, he writes stories for Dylan Dog, Dampyr, Zagor, Nathan Never, Diabolik and for a large number of personal projects. He worked on the adaptation and expansion into comics of the universe of the film The invisible boy by Gabriele Salvatores and the TV character Chef Rubio.
For Editoriale Aurea, he wrote and coordinated the production of the Long Wei series, the first comic set entirely in Milan's chinatown.
He has written and conducted in-depth programmes on the contemporary imagery of television series aired on Joi and has curated numerous programmes for Radio Popolare.
This author's publications