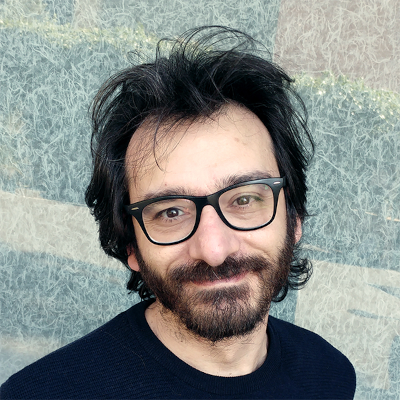 Andrea Scoppetta (Napoli – 1977) is one of the most prolific and interesting illustrators in Italy. He made his debut as a colourist for the Special Edition of Dylan Dog and then collaborated with various publishers, such as Lavieri, ReNoir Comics, Tunuè and Grifo Edizioni.
From 2001 to 2010 he ran the Rak&Scopp animation studio with Alessandro Rak, with whom he produced A Skeleton Story, awarded "Migliore miniserie a fumetti" (Best Comic Book Miniseries) at the Treviso Comic Book Festival (2009). He collaborates on comics based on animated films for Disney, does colouring for the French company Soleil, and he works as a concept designer for Dreamworks.
In 2020 "TRASH" was released, an animated feature film by Luca Della Grotta, for which he created the character design.
He teaches colouring, illustration, and comics at the Scuola italiana di Comix in Naples.
This author's publications