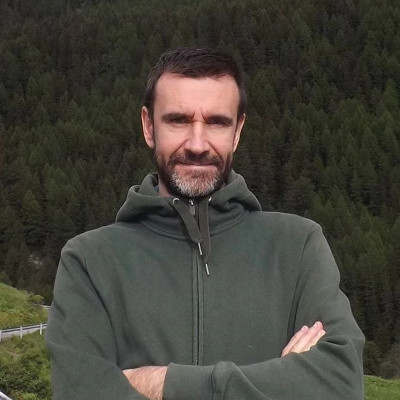 Francesco Artibani (Rome – 1968) is the memorable co-author of Lupo Alberto for studio MCK, for which he's also drawn the L'Omino Bufo strips. For Walt Disney Company Italia he has written stories for titles such as Topolino, PK and W.I.T.C.H. For the latter he was scriptwriter and story-editor for three years. For Disney, he also created the science fiction series Kylion.
Together with Katja Centomo, he founded the agency Red Whale and created the series Monster Allergy. For the French market he created the series Le Maître Rouge, Jimmy Jones and Willy Wonder.
He has worked as a writer and story-editor on the most important Italian animated series, such as Lupo Alberto, Mostri e Pirati, Spike Team, Boo-Boom, Il generale e i fratellini d'Italia, Le straordinarie avventure di Jules Verne, Egyxos and all the seasons of WinxClub.
This author's publications