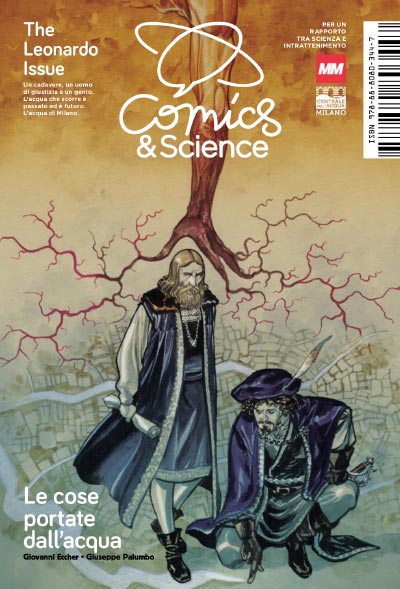 The Leonardo Issue
DESCRIPTION
Comics&Science
The Leonardo Issue
Editor CNR Edizioni – www.edizioni.cnr.it
In collaboration with MM Spa
Edited by Roberto Natalini, Andrea Plazzi
Size 16,8×24,6 cm, 32 pages paperback, series, colour
Paper edition out of print978-88-8080-344-7
What's inside
Le cose portate dall'acqua (the things brought by water) is a section in the notebooks of Leonardo da Vinci. With a title like that, the job is already half finished: Leonardo + Milan + water = a crime on the canals.
A detective story before there were any detectives. The Italian genius grapples with a very Milanese and very 'aquatic' murder.
In collaboration with MM Spa and the Centrale dell'Acqua di Milano, for the sophisticated and evocative drawings of Giuseppe Palumbo, Giovanni Eccher has written a tale of intelligence, intrigue and water, the water of Milan.