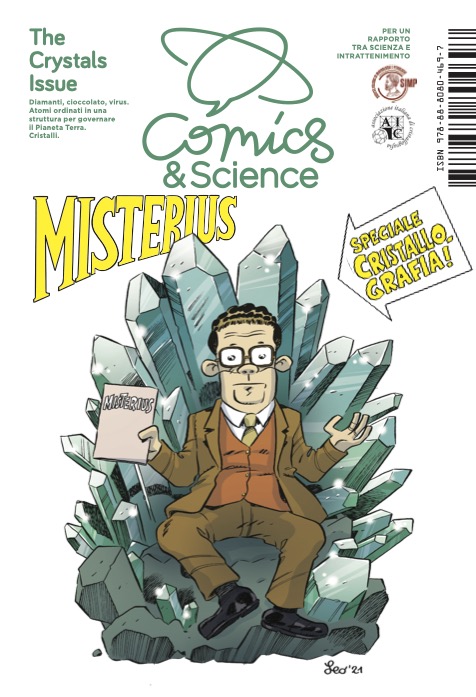 The Crystals Issue
DESCRIPTION
Comics&Science
The Crystals Issue
Editor CNR Edizioni – www.edizioni.cnr.it
In collaboration with IIT-CNR
Edited by Roberto Natalini, Andrea Plazzi
Size 16,8×24,6 cm, 32 pages stapled, colour
Paper edition out of print 978-88-8080-469-7
What's inside
Crystals are complex and fundamental formations that we find literally everywhere: from nanotechnology applications to biomedical diagnostics, from diamonds to table salt.
No wonder the AIC-Italian Crystallographic Association and the SIMP- Società Italiana di Mineralogia e Petrologia (Italian Society of Mineralogy and Petrology) couldn't wait to talk about them to as many people as possible, and not just the specialists who attend conferences.
And to do this most effectively, who better than Leo Ortolani, a geologist who took a detour in comics and never returned?
But never forgets science. Never
An exciting new episode of Misterius, the program that takes you where science refuses to (and for good reason!).