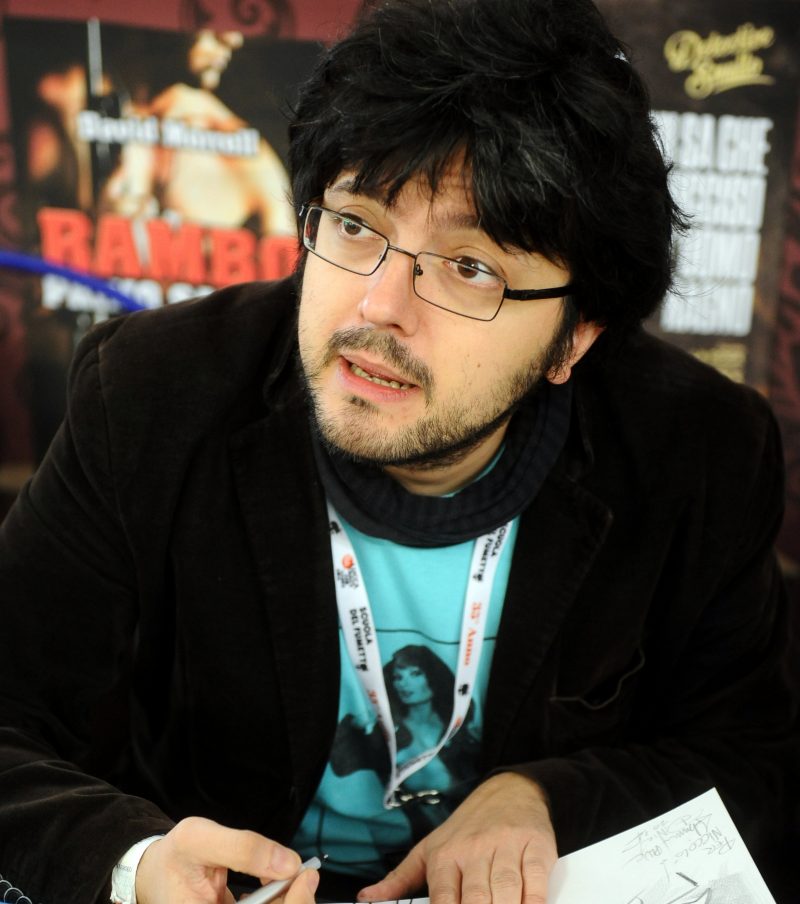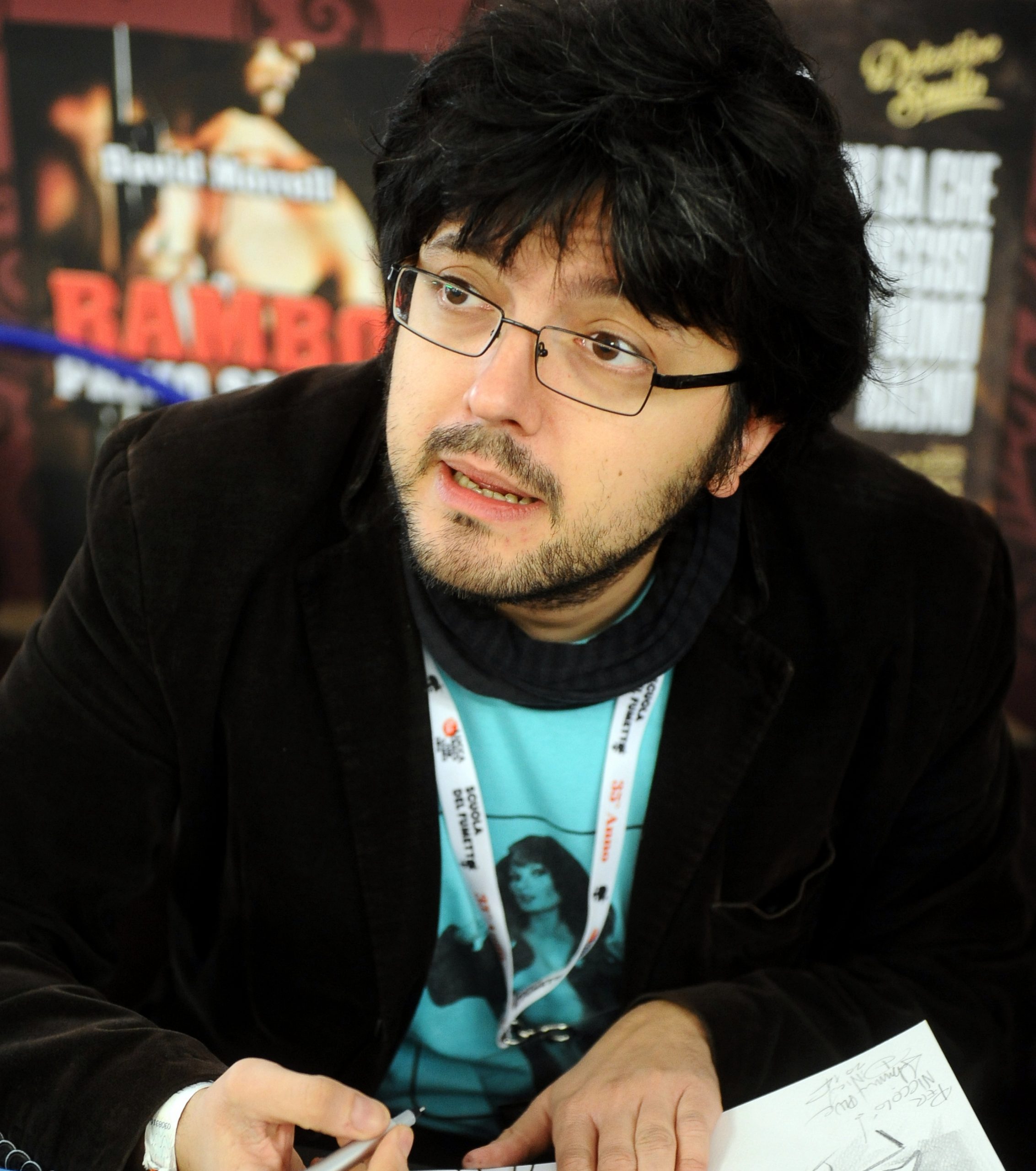 Davide La Rosa (Como – 1980), after graduating from high school and a brief interlude at the Faculty of Astronomy, he enrolled in a school for comic artists. Parallel to his studies, he created the "Fumetti Disegnati Male" (Badly Drawn Comics) project with Emiliano Mattioli, a self-produced magazine collecting comics of various genres drawn in a confused, rough and 'graphically incorrect' manner.
Among others, he then collaborated with Nicola Pesce Editore, Star Comics, Shockdom, and Sergio Bonelli Editore.
Figura originale e controversa di "fumettista che non sa disegnare", è uno degli autori più amati della scena indipendente, autore di numerosi volumi, tra i quali Suore Ninja (Edizioni Star Comics, 2013), Paco Lanciano e il fagiano crononauta (Edizioni NPE, 2014), Ugo Foscolo, indagatore dell'incubo (Saldapress, 2015), Giuseppe Parini, naufrago delle stelle (Saldapress, 2018), Dizionario dei film brutti a fumetti with Fabrizio Di Nicola (Shockdom, 2016), Il libretto rosso del trio occhialuto antifascista (Cane, 2019), La Divina Commedia illustrata male (Cane, 2020).
This author's publications